Dental Services

Arlington, WA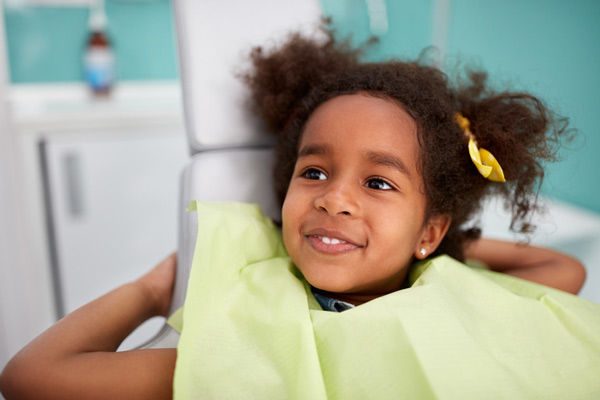 As pediatric dentists, we here at Arlington Pediatric Dentistry offer a wide variety of services designed to maintain or improve your child's oral health. Our main focus is preventive dentistry, but we provide restorative and sedation treatments as well. The type of treatment your child receives depends on the current status of their oral health.


Preventive Services

Preventive dentistry, as the name suggests, is the best way to avoid potential problems like tooth decay and gum disease. Both of these issues are caused by the harmful bacteria found in plaque, the thin biofilm that constantly forms on and around the teeth. The majority of our preventive services are designed to control or eliminate the growth of plaque.

Our preventive services include:

A large part of preventive pediatric care is education. As your child develops, it is your job to help them establish proper oral hygiene habits. During their appointment, we can help show you the proper brushing and flossing techniques. We strive to instill a sense of importance while making it fun and enjoyable for your child.


Restorative Services

Restorative dentistry is designed to repair the function and aesthetics of damaged teeth or gums. During a routine checkup, we may use a series of diagnostic tools to determine if tooth decay or gum disease is present. If we do diagnose an oral health problem, our restorative treatments can get your child's smile back on track.

Some of our restorative services include:

The most important thing is to prevent future problems with their permanent teeth. Our restorative treatments, such as a filling or crown, can improve the structure and lifespan of a damaged tooth. If a primary (baby) tooth is lost prematurely, it may cause the remaining teeth to shift out of position. In this case, we may recommend a space maintainer to keep the teeth in alignment and prevent eruption issues.


Sedation Services

Sedation dentistry has grown in popularity with the advent of newer, more effective medications and techniques. Our sedation services are very safe and can help your child feel more comfortable during treatment. Your child could benefit from our sedation services if they have significant fears or anxiety associated with professional dental care.

The most popular sedation is nitrous oxide, commonly known as "laughing gas". We often use nitrous oxide because it takes and loses effect very quickly. We also offer oral sedation, IV sedation, and general anesthesia. The latter is only used in special circumstances, such as lengthy or complex oral surgeries.

We want to stress that sedation dentistry is very safe for children. Dr. Justin Smith has undergone extensive training for the safe and effective application of sedation. You can learn more about our sedation options during your child's initial consultation.


Pediatric Dental Emergencies

We know that emergencies involving your child can be terrifying, especially dental emergencies. But at Arlington Pediatric Dentistry, our job is making sure that your child gets the best possible care at all times, including emergencies. Here's some information on how to handle some common dental emergencies and how you can best help your child.

As always, the best way to handle an emergency is to make sure it never happens in the first place. Make sure all hard corners in your home are covered, to ensure that your child doesn't knock out a tooth. If your child plays any sports, always keep a mouthguard for them to use. You should also prevent your child from chewing on hard things like ice or popcorn kernels that may damage their teeth.


Orthodontics

Orthodontics can be costly and complicated, so we know they're not the nicest thing in the world to think about. But the best time for orthodontics is now, when your child's teeth are still growing. At Arlington Pediatric Dentistry, our orthodontic experts are here to help your child preserve his or her smile for years to come. Here's a little information on the kind of orthodontic services we provide here.


Special Needs Dental Care

At Arlington Pediatric Dentistry, we enjoy serving the children in our community with top-notch dental care. This includes children with special health care needs (SHCN). Our office is designed to ensure that children from all walks of life receive the care they need to maintain pristine oral health. If you are the parent of a SHCN patient, you have come to the right place.

Our special pediatric needs dentistry is designed around our patients' unique needs. Whether your child needs a cleaning or dental fillings, we can ensure they feel comfortable and safe. You may even find they look forward to their visits with us!


Schedule an Appointment

If you would like to learn more about our pediatric services, our team is happy to help! Call 360-657-1650 to schedule your child's appointment today!