Why Choose a Pediatric Dentist?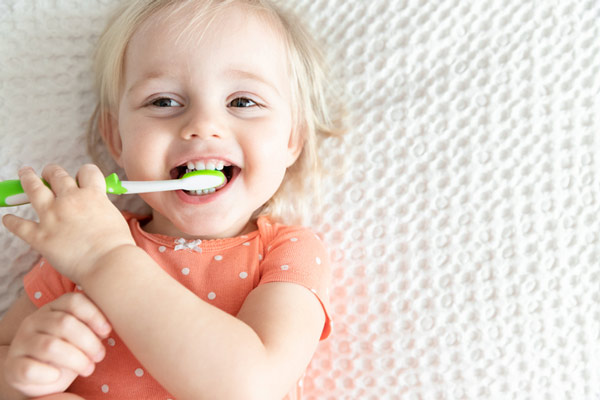 Taking care of your child's dental health early is one of the most important things you can do to preserve their smile for the rest of their lives. Here at Arlington Pediatric Dentistry, we specialize in setting a foundation for good dental health. As pediatric dentists, we specialize in taking care of your children. Here's a little information on pediatric dentistry that you may find helpful.


What Is a Pediatric Dentist?

Essentially, pediatric dentistry is a type of dentistry that focuses specifically on young children. That means we do more than just ordinary checkups. Our dental professionals are all trained to handle whatever unique challenges your child's smile might offer, with the goal of setting a strong foundation for oral health that will last a lifetime. We're also educators - part of our job is to get to know you and your family, and answer any questions that you might have. Remember, we're here for you, and your child is always our top priority!


When Should I Bring My Child to a Pediatric Dentist?

The American Dental Association recommends that you bring your child for their first dental appointment no later than six months after their first tooth erupts, or before their first birthday, whichever comes first. Your first appointment with us will probably be fairly short and easy - we may not even need to do a cleaning! We like to focus on getting to know you and your child first, doing a full examination of their teeth to make sure everything is going smoothly, and answering questions you may have for us.


Do Pediatric Dentists Have Special Training?

Yes, we do! When it comes to your child's health, we can't be careful enough. That's why in addition to the standard four years of dental school, our specialists have completed an extra residency period focusing entirely on pediatric dentistry. That means we're fully qualified to handle lost teeth, squirmy kids, and even tantrums! Don't worry, we've seen it all before, and we'll always know exactly how to best take care of your child's precious smile.


What Can I Do?

The most important thing you can do to take care of your child's dental health is to stick to a strict schedule of brushing and flossing. Not only is it essential to keep your little one's teeth clean and healthy, but it also sets up good habits for when they're ready to take care of their own teeth! The ADA recommends that everybody brush their teeth twice a day, for at least two minutes at a time. Setting this schedule now can be invaluable for the future oral health of your child.

The other important thing is to stay up to date on your child's checkups! It's absolutely vital that we get the chance to clean your child's teeth and do routine exams to make sure that everything is growing in as it should.

If you have any other questions about pediatric dentistry, we at Arlington Pediatric Dentistry are here to help! Your child's smile is our priority, always, so give us a call at 360-657-1650 now to set up an appointment or for more information.