Initial Exam and Digital X-Rays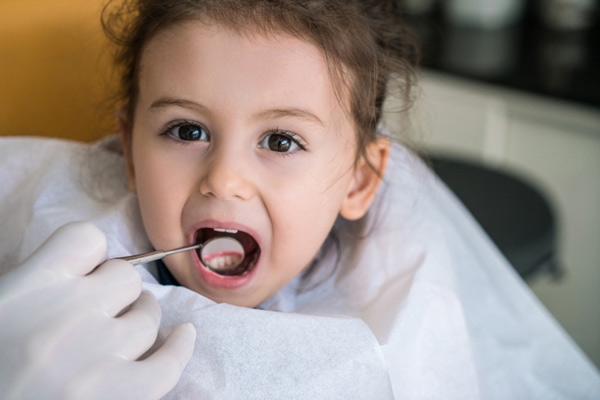 So, the time has finally come. You have already taken your child to the doctor, and now it's time to begin seeing the dentist, too. We know dental health can be intimidating, especially for kids, but we here at Arlington Pediatric Dentistry are proud and excited to be your child's first dental care providers. Here's a little information on the services we provide and what to expect when you first bring in your little bundle of joy.


When Should I Bring my Child for Their First Appointment?

The American Academy of Pediatric Dentistry recommends your child should see a pediatric dentist when the first tooth appears, or no later than his/her first birthday. That may seem a little early, but it is also vital to get a good foundation for dental health when your child is very young.


What Will the First Appointment Be Like?

We know bringing your baby to the dentist can seem like an ordeal, but typically the first appointment is pretty quick and painless. We may not even need to do a cleaning! For the first visit, we like to focus on getting to know you and your child, and answering any questions you might have. We also like to do a thorough examination of your child's teeth, just to make sure that everything is coming in the way it should. If you have any questions, or feel unsure about anything, please feel free to ask any of our highly qualified dental professionals. There's a lot of stuff to figure out, so please use us as a resource!


What About X-Rays?

When recommended, we will use digital x-rays to get a picture of your child's teeth. Digital x-rays are similar to the traditional x-rays you may already know, but far more sensitive and sophisticated. They provide us with detailed, high resolution images of your child's mouth so we can quickly and accurately spot any future problems before they become serious. As an added bonus, digital x-rays work much faster than traditional ones - perfect for young ones struggling to sit still!


Are Digital X-Rays Safe?

It's important to be cautious about your child's health, so these are good questions to ask. We're committed to your child's safety just like you are, which is why we use digital x-rays with much lower levels of radiation than traditional ones. You are not taking any chances with your baby's health, and neither will we.

Hopefully this information has answered some of the questions you might have about your baby's first dental visit. Think of us here at Arlington Pediatric Dentistry as a resource, one that's fully committed to giving your baby a beautiful smile for the rest of his or her life. If you have any other questions, or you'd like to set up your first appointment, please do give us a call at 360-657-1650.