Child Dental Care FAQs

Arlington, WA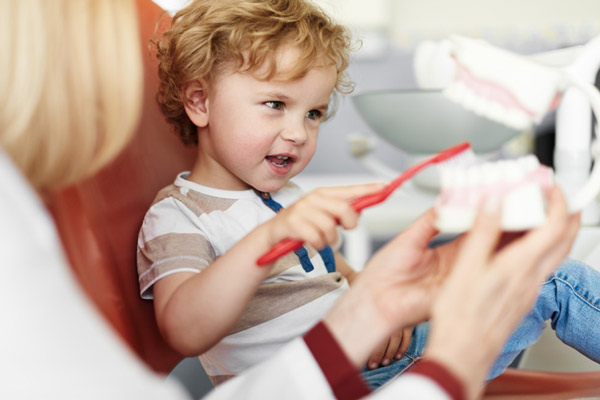 Raising a child isn't easy, and we know you probably have a ton of questions about how to best take care of their teeth. Thankfully, we here at Arlington Pediatric Dentistry are here to help! Your little one's dental health is important to us, so here are a few simple FAQs to help you make the best decisions for your child's smile!


When Should I Bring My Child For Their First Appointment?

The American Dental Association (ADA) recommends that you bring your kiddo in for their appointment within six months of the eruption of their first baby tooth, or before their first birthday, whichever comes first. Typically, the first visit is just so we can get to know you and your child, check out their teeth to make sure everything's coming in the way it should, and to answer any questions you might have. It's important to do this before your child turns a year old, to set a foundation for strong dental health in the future.


Do Baby Teeth Really Matter?

It may seem a little odd, but yes! They do! Even though they're only in your child's mouth for a short period of time, taking care of their baby teeth is essential to preserve the health of their permanent adult teeth. If your kiddo loses a baby tooth prematurely, it can cause their adult teeth to grow in crooked, potentially requiring years of costly orthodontics to fix. Make a point of cleaning your child's baby teeth regularly, and they'll thank you when they're older!


How Do I Choose the Right Toothbrush?

Using the wrong toothbrush can make brushing uncomfortable for your child, or even cause some damage to the enamel of their teeth. That's why it's so important to pick the right brush! First, make sure you find a child's toothbrush, not an adult's. The larger head of an adult toothbrush can be too big to fit comfortably in your child's mouth, and the thinner handle may be difficult for them to hold on to. Second, only use a toothbrush that has extra soft bristles. Children's teeth and gums are extra sensitive, so rough bristles can hurt them and even cause some enamel damage. Finally, look for the ADA seal of approval on any dental product you buy!


What Should I Do if My Child Has a Toothache?

The first thing you should do if your child has any pain in their teeth is to make an appointment. The faster we can see your little one, the faster we can find out what's causing the pain and fix it! But in the meantime, there are a few things you can do. Use some lukewarm salt water to wash out the area, and, if it's swollen or inflamed, gently applying a warm compress to your child's face can help. If the pain seems severe, you can give your child a Children's Tylenol or other acetaminophen. Just make sure not to give them too much!

We know you probably have lots more questions, but we here at Arlington Pediatric Dentistry are always here for you and your family. If you need any more information, or if you'd like to make an appointment, feel free to give us a call today at 360-657-1650!