Restorative Dentistry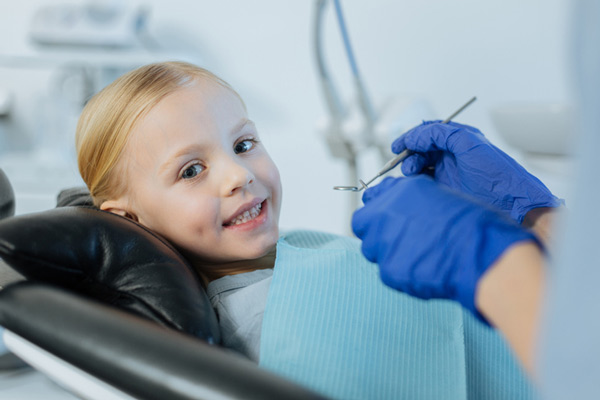 We know you're committed to your child's dental health. But sometimes, no matter what we do, problems end up arising. Whether it's a cracked tooth or serious decay, we here at Arlington Pediatric Dentistry will be able to help. We offer a number of restorative dentistry services, and our dental health professionals are here to help you every step of the way.


If your child has a mild cavity, our best plan of action is to apply a filling. First, one of our highly qualified dentists will apply a mild local anesthetic to prevent your child from feeling any pain. Then, we'll use a drill to gently remove the damaged material from the tooth. Finally, the exposed area is filled back in with silver amalgamate or composite resin. If done well, this procedure is safe and painless. We also can apply fillings in other situations, such as a cracked tooth or a tooth that's been worn down from grinding.


A space maintainer is a prosthetic placed into the spot where your child's tooth used to be. It sits there, holding the space open, until the adult tooth is ready to take its place. There are two kinds of space maintainers, fixed and removable. A fixed space maintainer is placed into your child's mouth by a dentist and stays there until the adult tooth is ready.


As a worst case scenario, our dentists may decide to extract a tooth, removing it entirely. This is very rarely recommended for children, typically only in cases of severe tooth decay or dental trauma. If a baby tooth is extracted, we'll also replace it with a "saver" to ensure that your child's adult tooth has room to grow in. If we do decide to do an extraction, you'll have to be sure to take care of the open spot until it has fully healed. Some extractions require simple surgical procedures, so there is a risk of infection afterwards.

A pulpotomy is another minor surgical procedure we can do in the case of severe decay or damage. A pulpotomy is required when a tooth is cracked or damaged so badly that the sensitive nerve inside, called "dental pulp", has been exposed. Think of a pulpotomy as a gentler version of a root canal. Our dentists will carefully extract any damaged pulp from your child's tooth before applying a crown. Remember, these are all worst case scenario treatments, so be sure to keep your child brushing so none of this is necessary!

We know it's not nice to think about, but sometimes restorative dentistry is the best treatment to preserve your child's smile for years to come. At Arlington Pediatric Dentistry, your child's health and safety is our top priority, so you can always trust that we'll know the right procedure for you. For more information, or to set up an appointment, give us a call at 360-657-1650.