Space Maintainers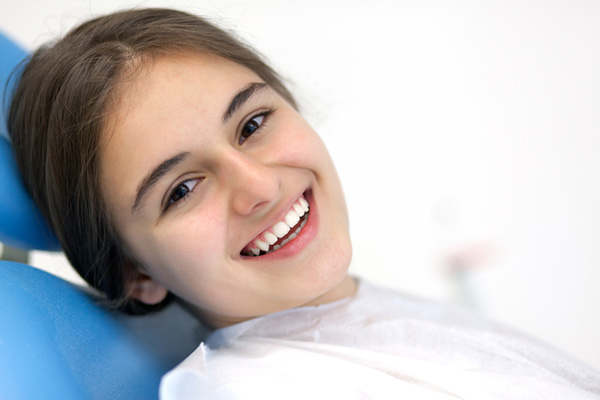 Nobody likes to think about having to have a tooth extracted - especially kids! But sometimes the worst happens, and your child's tooth just can't be saved. Luckily, we at Arlington Pediatric Dentistry are here for you, no matter how scary the dental crisis. We offer exactly the services your child needs to keep their smile straight and perfect, no matter what!


Baby Teeth - Natural Space Maintainers!

It may seem strange, considering how soon they fall out, but your child's baby teeth actually serve a crucial function for their smile. Not only do they help your child learn to speak and chew, but they also preserve space in the mouth until his or her adult teeth are ready to grow in. Once an adult tooth is ready, the baby tooth falls out and the permanent one takes its place. This system makes sure that your child's adult teeth grow in nice and straight.


What Happens When a Baby Tooth Falls Out Early?

If your child loses a baby tooth early, or if it has to be extracted, that can cause a problem for the adult tooth underneath. If the space isn't saved, then the tooth can grow in crooked or out of alignment. That's where we come in! Our experts will be able to take a look at your child's mouth and decide if a space maintainer is required. Only by looking at your specific situation can we tell what the best plan of action is.


What Is a Space Maintainer?

Simply put, a space maintainer is a prosthetic placed into the spot where your child's tooth used to be. It sits there, holding the space open, until the adult tooth is ready to take its place. There are two kinds of space maintainers, fixed and removable. A fixed space maintainer is placed into your child's mouth by a dentist and stays there until the adult tooth is ready. Then it's just a matter of a second trip to the dentist to have it removed.

A removable space maintainer is more like an orthodontic retainer, and can be removed from the mouth at any time. This is ideal for older children who are more responsible, and can be trusted to wear the maintainer for themselves. As with the fixed maintainer, a dentist will tell your child when it's okay to stop wearing the maintainer.


Caring For Space Maintainers

Just like with braces, wearing a maintainer can be difficult for a child to get used to. However, there are a few simple rules that must be followed. Make sure that your child is brushing and cleaning the maintainer regularly, as it can be a magnet for bacteria if not taken care of. Avoid sticky foods, and tell your child to try not to poke or fiddle with the maintainer with his or her tongue. As usual, the best way to take care of the space maintainer is to keep up with your regular dental visits.

Although an extraction might sound scary, we here at Arlington Pediatric Dentistry are here to help your family every step of the way. If you have any other questions, or if you'd like to make an appointment, give us a ring at 360-657-1650.