Orthodontics

Arlington, WA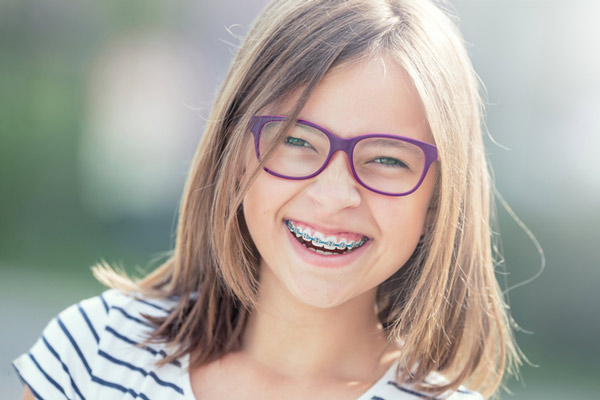 Orthodontics can be costly and complicated, so we know they're not the nicest thing in the world to think about. But the best time for orthodontics is now, when your child's teeth are still growing. At Arlington Pediatric Dentistry, we work with orthodontic experts to help your child preserve his or her smile for years to come.


What Is Pediatric Orthodontics?

One important thing to understand about orthodontics is that it's about more than just straight teeth. Even if your child's smile is straight, there may still be issues in their jaw that could pose problems for them later in life. That's why it's so critical to bring your child in for regular dental checkups. Our dental professionals look at more than just the smile, watching how your child moves his or her jaw and using digital x-rays to check the roots under the teeth. Besides crooked teeth, orthodontics can be used to help with a number of issues, including overbites, underbites, and crowded teeth.


When Should I Start Thinking About Orthodontics?

We recommend that you take your child for an orthodontic screening around the age of seven. By that time, most children's molars have already erupted, making it easier to see the whole picture. Be sure not to wait too long, because most children complete their dental growth by the age of 12. At that point, it becomes much more difficult to fix certain issues, like crowding, without potentially extracting teeth. This is also the ideal period for your child to wear braces - once your child's teeth are fully grown and set in place, it becomes harder to shift them if needed. Remember, an ounce of prevention is worth a pound of cure!


What Orthodontic Treatments Do We Offer?

By far the most common form of orthodontic treatment is regular metal braces, but there are others available depending on the situation. Ceramic braces are an option - they work just as well as metal braces, and are far less visible. However, they are more costly, and can be stained easily if your child doesn't take care with them. For teenagers, Invisalign® braces are also an option. Invisalign braces are nearly invisible and are more comfortable than regular braces, but they only work for milder orthodontic issues.


How Much Do Orthodontics Cost?

This is a difficult question to answer, as there's really no set price for orthodontics. The cost will vary depending on your child, and the kind of orthodontics recommended for his or her situation. However, we are committed to making sure every child gets the smile they deserve, so we offer payment plans tailored to you and your financial situation. We're more than willing to work with you to make sure your child gets the care they need.

Here at Arlington Pediatric Dentistry, your child's smile is our top priority. It may seem daunting to face the prospect of orthodontics, but we'll be here to help you and answer questions every step of the way. If you want to set up an appointment, or just need a little more information, feel free to call us at 360-657-1650 today!